Corey Bohan enjoying his married life with Audrina Patridge
A professional motorcycle rider and the cast of Hills TV series, Corey Bohan is one of the world's best jumper. There is no doubt to his skill as a motorcycle rider and he has quite the talent for throwing massive backflips and pulling no hand one foot to tailwhips.
Even though he is good at his profession and is well known in his sports field, it is not his career that has made him popular. He is married to Audrina Patridge and it is this relationship that has made him popular with the media.
Corey Bohan Married to Audrina Patridge
For a long time, Bohan had been in an on and off relationship with the actress Audrina Patridge in the past. He started seeing Patridge from 2008 and has had many ups and downs on the relationship. Their first break up came in 2009 but they got back together in 2010. Over the years, they have broken up and gotten back together various time.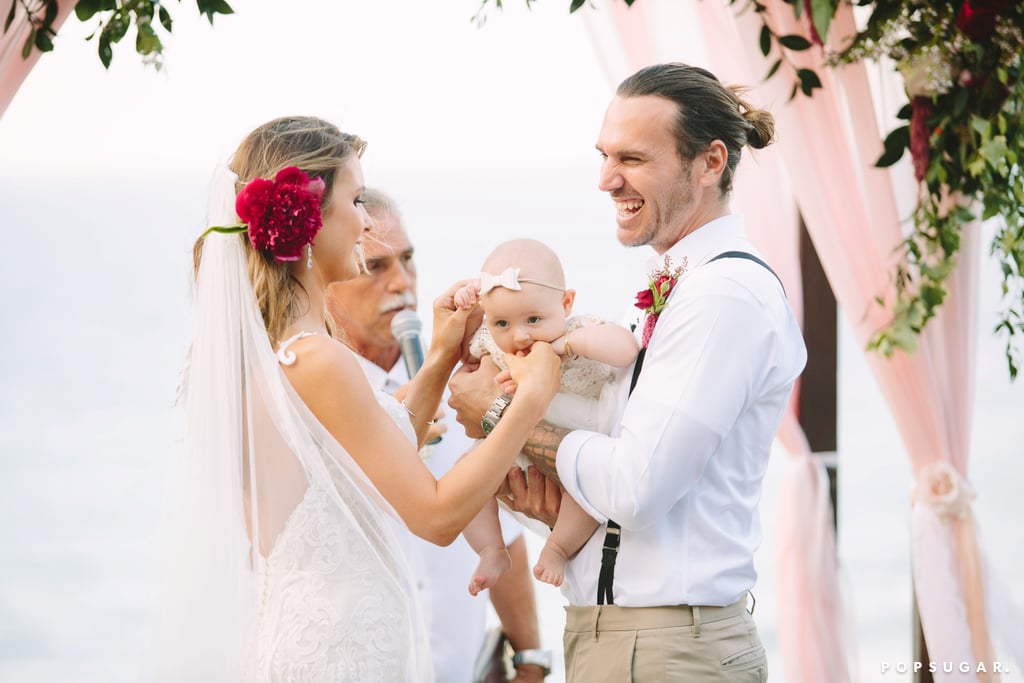 Corey Bohan and Audrina Patridge on Their Wedding Day
Source: PopSugar
However, their relationship found stability in 2015 when a representative of Patridge made confirmation of the rumor about them being engaged during that time. The very year, an announcement was made for the couple to be expecting their first child. The following year of 2016, they welcomed their daughter who they named Kirra Max Bohan.
The couple also decided to get married that year and they exchanged wedding vows in Hawaii in November of 2016. For a while, it looked like the couple had finally found happiness and content with each other. However, the happiness did not last long.
Audrina Patridge Filing For Divorce
10 months into their marriage, Bohan's wife Patridge gained a temporary restraining order against Bohan, and two days later, filed for divorce. According to a representative of Patridge, "Audrina's number one priority is her daughter, and she asks for privacy at this time."
Patridge has claimed that things have gotten worse in recent weeks, which includes the incident where Bohan threatened her when picking up Kirra at a police station, telling her
You better start f***ing playing nice, I'm f***ing warning you.
Former Couple: Corey Bohan and Audrina Patridge?
Source: refinery29
Patridge also claims Bohan to be stalking her on her social media, despite her attempts to block him. Bohan has denied stalking Patridge and has said the accusations to be a way of 'purposely sabotaging' his parenting time with their daughter.
He has further suggested that there has never been any domestic violence and that their daughter is in no immediate harm or danger. His representatives have owned to the fact that he has anger issues. But, has he ever done anything to harm Patridge and his daughter? There has never been any incident of physical abuse against Patridge or Kira. Their divorce has yet to be finalized but it is likely to take a lot of time especially regarding the custody battle for their daughter.